Do you have a large community of loyal customers using your products or services?
​
Enhance your customer journey with a digital insurance offering that complements your offerings and helps you earn new revenue.
Choose an Insurance Product
Start by choosing within Habit's platform,
the insurance product(s) that best fit with your core activity.
Pick an Integration Solution
Pre-made native whitelabel mobile apps
Pre-made webviews to be embedded into
your website
Pre-made landing pages to show product information and allow subscription
Pre-made integration with payment gateways
No IT or development skills required
Integration within existing customer journey
Your UI fully controls the experience
Compatible with any system: Point of sale, mobile app, website
End-to-end insurance journey available on API (subscription, claims, policy documents, and payments)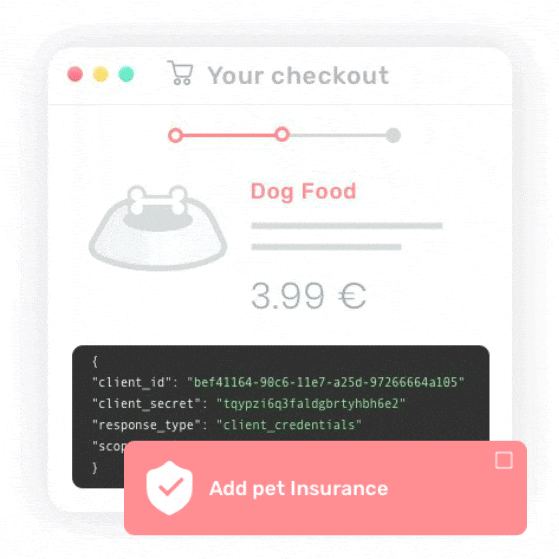 Optimal shop integration
with minimal effort
Compatible with multiple e-commerce platforms
No development skills required
Embedded into existing customer Journey
Updates automatically available
View transaction reports, statistics
and the performance of the insurance product, e.g. number of initiated quotes,
number of policies sold, and generated revenue.
5.000€ policies sold =

10%
5.000€ / 10.000€ policies sold =

20%
10.000€ policies sold =

40%
Earn a distribution commission
for selling insurance
Different insurance products pay different commission models. Check Habit's platform to better estimate your earnings.
​
Commission model example: amounts will vary according to each insurance products terms and performance.